Outdoor Sports Army Green Large Opening Food Grade Water Bag
Product Detail
Product Tags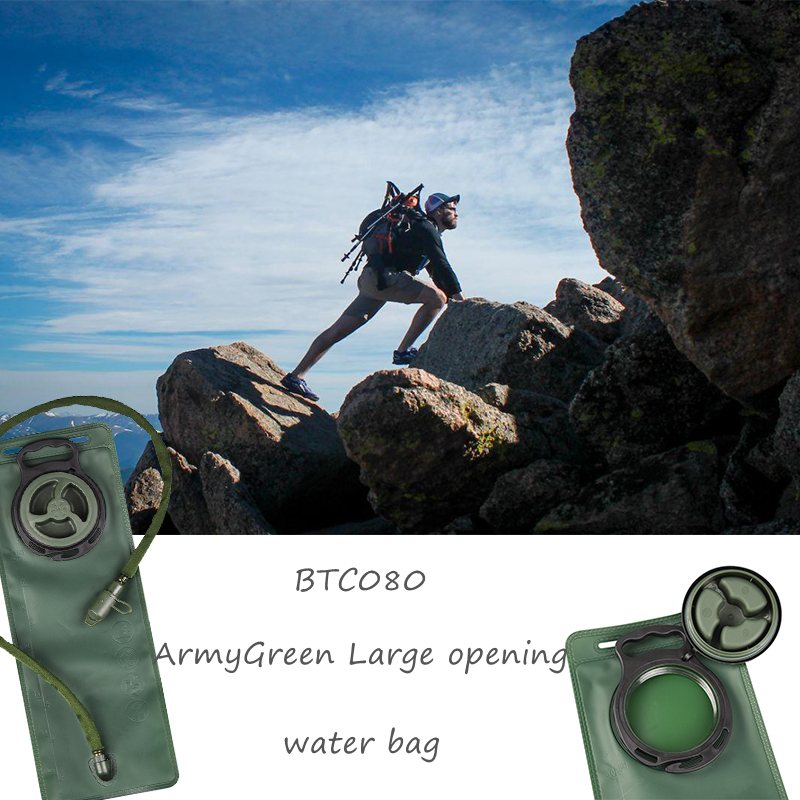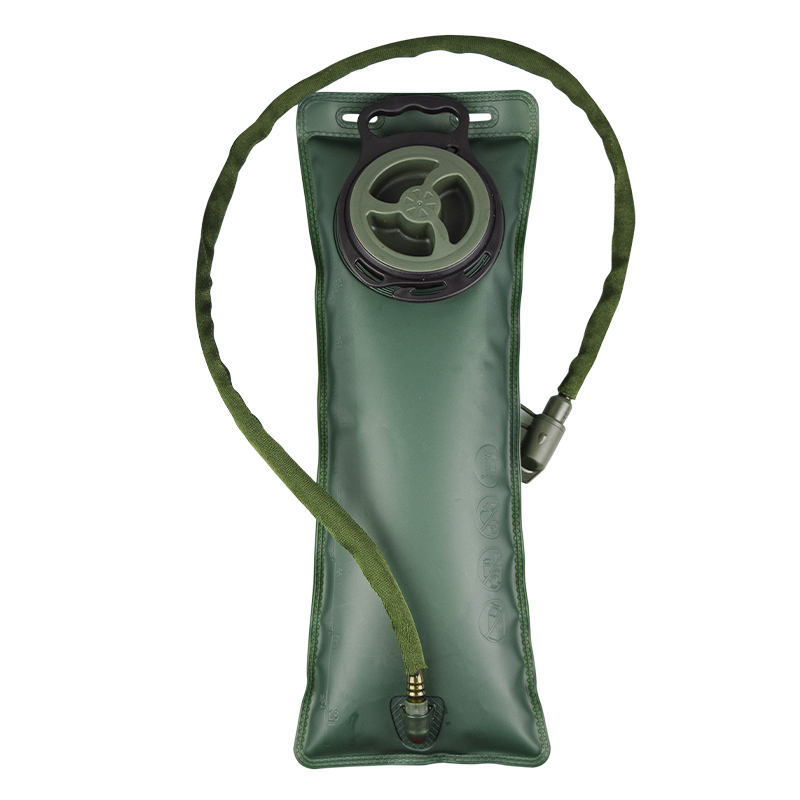 Item No:                 BTC080
Product name:             Water bladder
Material:                 TPU/EVA/PEVA
Usage:                   Outdoor sport
Color:                   Customized color
Feature:                  Lightweight
Volume:                 1L/1.5L/2L/3L
Packing:                 1pc/poly bag+carton
Application:              Outdoor equipment
Specification:          47.2x17.5cm
The large opening is convenient for water filling
and cleaning, and the handle design allows you to
easily hold it during use without falling.
The suction pipe is intimately designed with a cloth
cover to protect the soft suction pipe and prolong its
service life.
The bag body is provided with a hanging hole, which
can hang up the water bag and free your hands.
The water suction nozzle adopts a bite valve design,
you can drink water when you bite it, and it will
automatically close when you release it.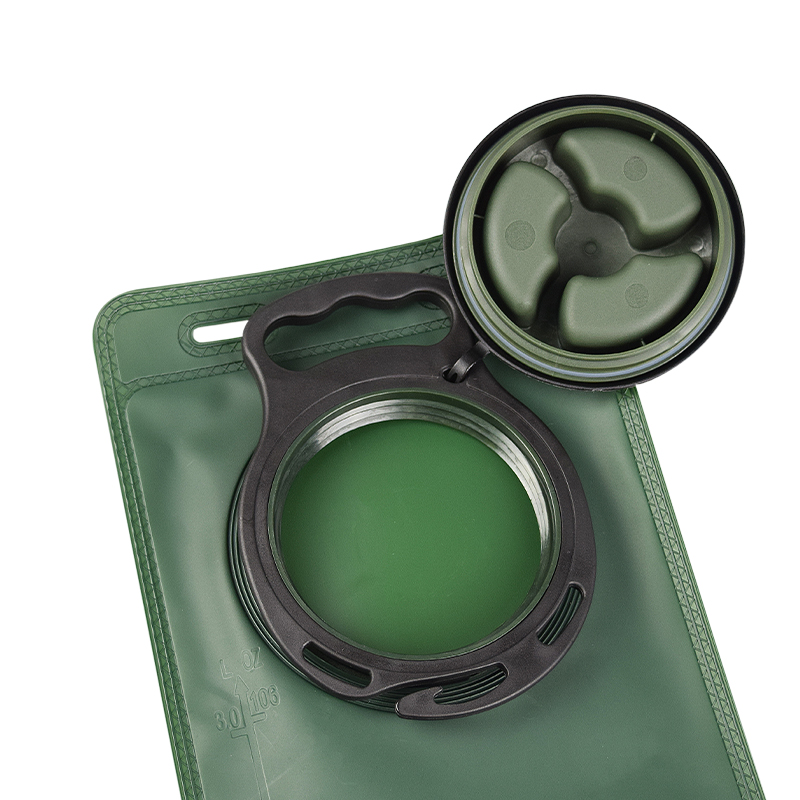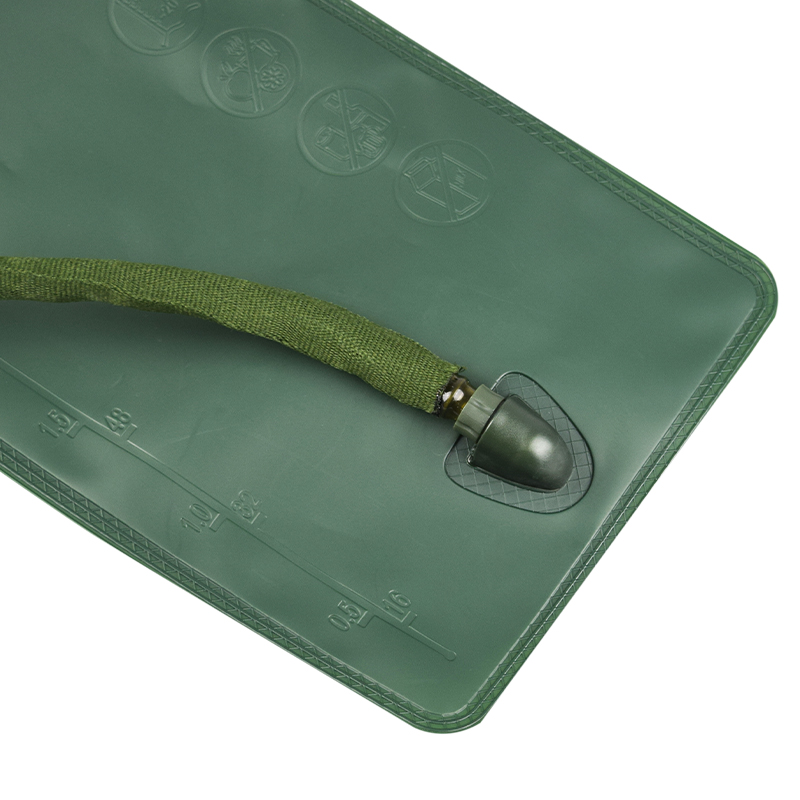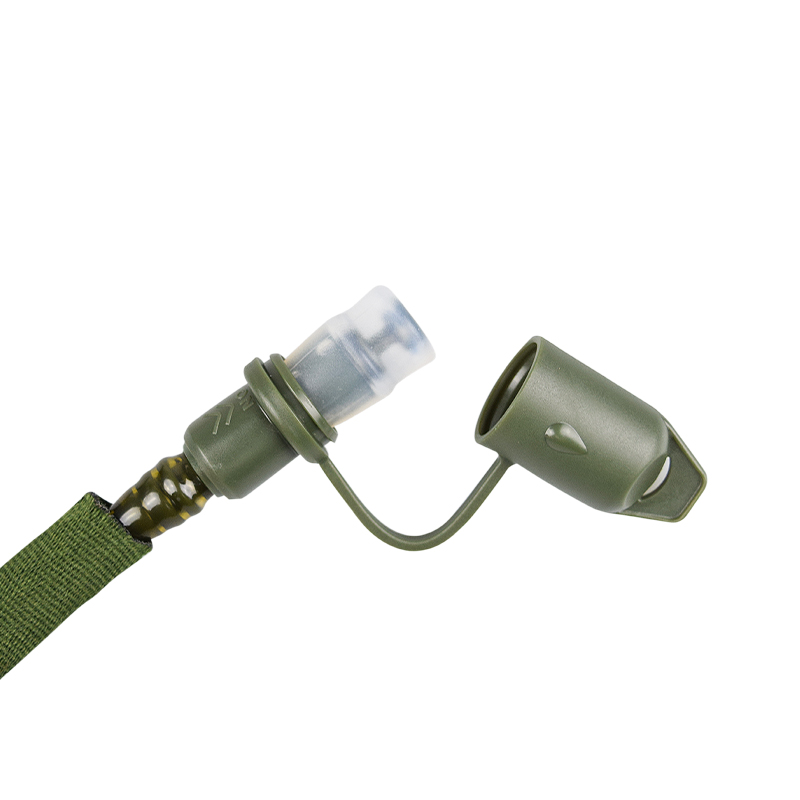 1. Do not place it with sharp objects to avoid scratching the water bag.
2. It is recommended to fill in water of minus 20 degrees to plus 50 degrees to avoid burns.
3. The water bag should be cleaned and dried in time after use to avoid breeding of bacteria.
4. Water bags cannot be used to hold wine or carbonated beverages.
5. Do not put the water bag near a heat or fire source.
6. Do not add corrosive liquids to the water bag.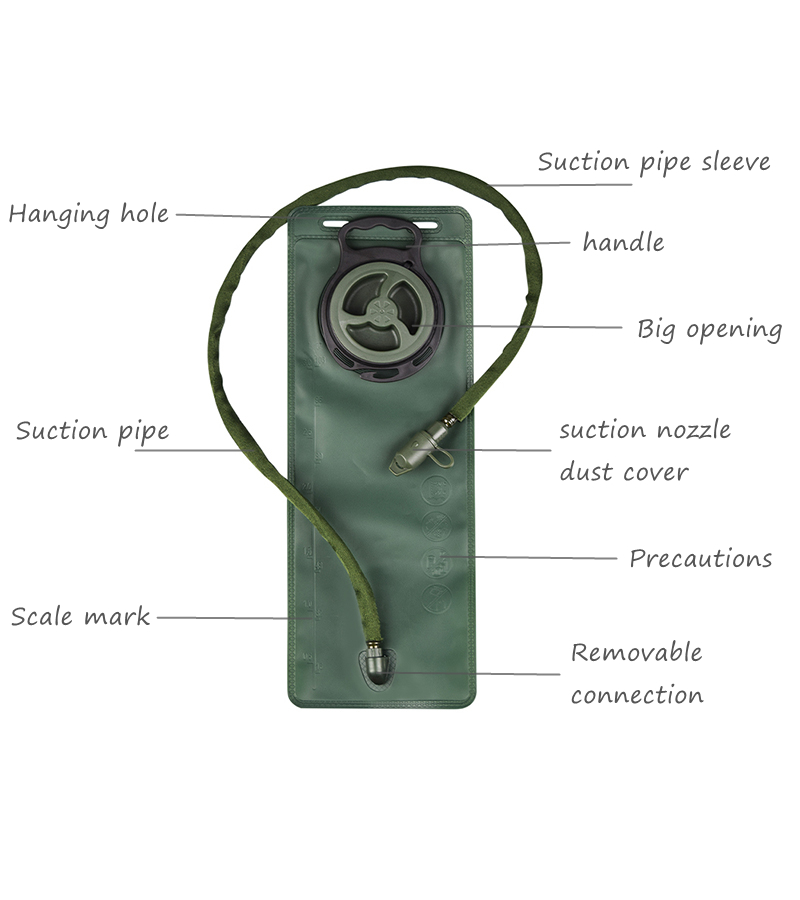 High quality and exquisite details. We not only pay attention to products, but also pay attention to you. Using top environmental protection film material, non-toxic, no peculiar smell, food grade. The soft TPU suction pipe and the integrated bite valve suction nozzle all reflect the exquisite details. It conforms to the ergonomic system and has smooth edges. It is suitable for most hydration backpacks, and the effect is better when used with hydration backpacks. When drinking water, the water flow is large, which can meet your rapid water replenishment needs. Pressure-resistant and explosion-proof, tightly sealed, to be your most intimate outdoor sports assistant.
---
Next:
backpack water bladder
---
Write your message here and send it to us