plano fishing tackle boxes
Product Detail
Product Tags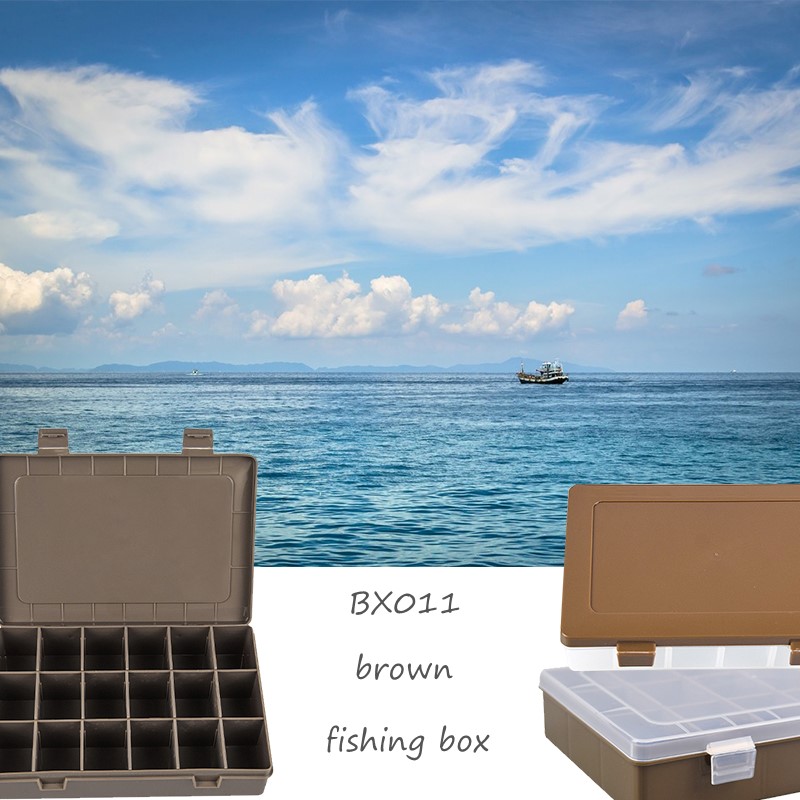 The baffle in the accessory box can be disassembled, and the grid can be flexibly adjusted according to the size of the accessory.
The double anti-opening lock buckle design makes the lock tighter to ensure that the accessories in the fishing tackle box will not be scattered.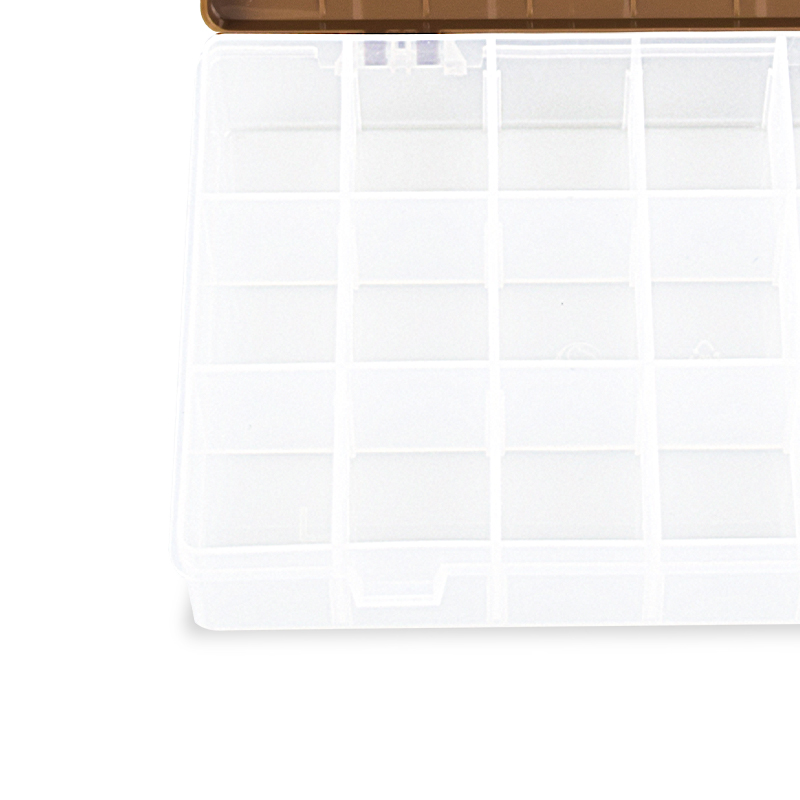 In the compartment of the sub-format, the accessories will not be random string, effectively classified and easy to find.
Using high-quality plastic material, it is tough,not easy to break, and resistant to falling.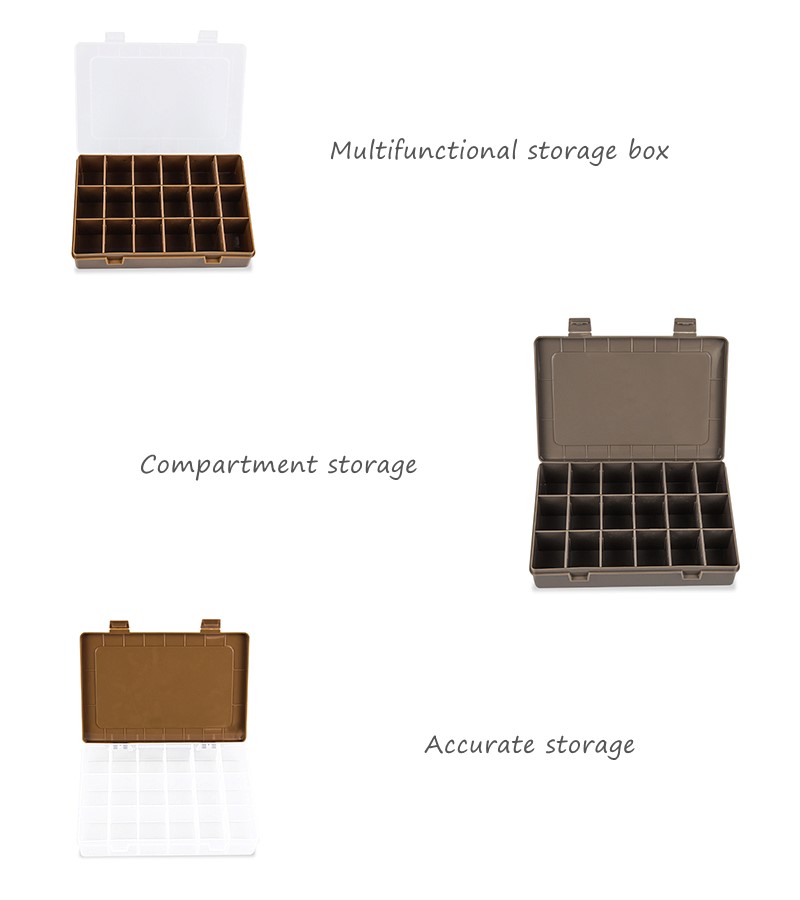 With rounded edges and corners, it is smooth and does not cut hands, making it more secure to use.
The grid size can be adjusted to facilitate storage of tools of different specifications.
The design of the buckle fits tightly to ensure that the accessories in the fishing tackle box will not be scattered.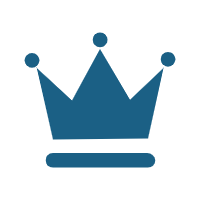 Separate interior compartment, accessories are not random string, reasonable storage.
1:24/7 Online Support. A Reliable, Professional Team With The Experience You Need.
2:LOW MOQ for initial order.
3: Continuous Order Progress Report
4:One-stop service
5:OEM ODM services are welcome. You can customize the product color and package with your own brand.
Fishing can bring you close to nature. No matter the harvest is good or bad, you also increase the time for outdoor sports. Even blowing and basking outdoors is better than staying at home all day long. If the support of family members can mobilize a family to travel, The combination of fishing, hiking, picnics, barbecues, etc. is even more perfect. Invite friends and family to the lake or pond, bring the fishing tackle box, and take an outdoor leisure trip with the closest people.
What are the best fishing tackle boxes for beginners?
1. Plano 2-Tray Tackle Box: This is a classic tackle box that has been popular among fishermen for years. It has two cantilever trays that provide ample storage for all your basic tackle needs.
2. Wild River Tackle Tek Nomad Lighted Backpack: This tackle box offers a modern twist on the traditional tackle box, with a convenient backpack design and integrated LED light for fishing at night.
3. Flambeau Outdoors 2-Tray Fishing Tackle Box: This tackle box is a sturdy and affordable option for beginners. It has two trays and a large bottom compartment for storing bulkier items.
4. Ready 2 Fish Fishing Tackle Box: This all-in-one starter kit comes with a tackle box, fishing line, hooks, sinkers, and other basic tackle items, making it an ideal choice for beginners.
5. Wakeman Outdoors Fishing Tackle Box and Accessory Kit: This tackle box comes with a variety of fishing tackle, including hooks, bobbers, and sinkers, making it a great option for beginners who want to try different techniques.
6. South Bend Worm Gear Tackle Box: This tackle box is specifically designed for beginners and is a great choice for young anglers. It comes with basic tackle and a handy guide on how to use it.
7. Creative Angler Fly Tying Tool Set & Tackle Box: This kit is specifically designed for fly fishermen and comes with a variety of tools and materials for tying flies, as well as a tackle box for storage.
8. Plano Tackle System 3400: This compact tackle system is an affordable and easy-to-use option for beginners. It has multiple compartments for organizing your tackle and a clear lid for easy visibility.
9. Spiderwire Wolf Tackle Bag: This tackle bag has a spacious design and multiple pockets for organizing your tackle. It also has a padded shoulder strap for comfortable carrying.
10. Ugly Stik Fishing Tackle Bag: This compact and durable tackle bag is a great option for beginners. It has multiple pockets for storage and includes a tackle tray for organizing small items.
How to organize fishing tackle boxes effectively?
1. Sort your tackle: The first step in organizing your tackle box is to sort all of your gear. Separate your baits, hooks, sinkers, and other essentials into separate piles. This will make it easier to find what you need when you are out on the water.
2. Use storage containers: To keep your tackle box organized, use small storage containers to keep similar items together. Clear plastic containers with dividers are ideal for storing different types of lures, while small tackle boxes can be used for storing hooks and sinkers.
3. Label your containers: Labeling your containers can make it easier to find the specific item you are looking for. Use tape or stickers to label each container with the type of bait or gear that is inside.
4. Keep frequently used items at the top: Place the items that you use most frequently at the top of your tackle box for easy access. This could be your go-to lures or hooks that you use for most fishing trips.
5. Utilize the bottom of the box: The bottom of your tackle box can be used for larger items such as spools of extra line, leaders, and other items that don't fit in your smaller containers.
6. Keep hooks and lures organized: Instead of throwing all your hooks and lures into one compartment, use a small tackle box or binder with individual compartments for each hook or lure. This will help prevent tangling and make it easier to find the specific hook or lure you need.
7. Keep rust-prone items separate: If you have metal items in your tackle box, such as hooks or sinkers, keep them separate from other items to prevent rusting. You can use a magnetic compartment or a ziplock bag to keep these items organized.
8. Replace used items: After a fishing trip, make sure to replace any used items in your tackle box. This will ensure that you are always prepared for your next outing.
9. Keep your tackle box clean: It's important to clean out your tackle box regularly to remove any dirt, debris, or old fishing line. This will help keep your gear in good condition and make it easier to find what you need.
10. Use a tackle box for each type of fishing: If you do different types of fishing, consider using a separate tackle box for each type. This will prevent your gear from getting mixed up and make it easier to stay organized.
---
Previous:
Purple Series Outdoor Fishing Tackle Box
---
Write your message here and send it to us